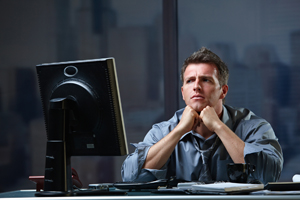 There are many specifications associated with the United States Department of Labor Wages and the Fair Labor Standards Act (FLSA). All of the different regulations are designed to protect workers from their employers and faulty treatment. From minimum wage to workers compensation, there are several different aspects of the FLSA that workers, such as yourself, need to know about. This way, if your employer does not hold up their end of the deal, you know how to go about enforcing your FLSA rights and what steps you need to take.
Minimum Wage
There are five major points when it comes to the FLSA. These include minimum wage, overtime, hours worked, recordkeeping and child labor. Currently, the federal minimum wage is $7.25 an hour. Currently, Florida's minimum wage is $7.79 an hour, which means you should receive the higher of the two wages. If you have an employer who is attempting to pay the federal minimum wage, you have a case against the business with the state of Florida. Federal law indicates that when the federal minimum wage is less than the state, workers are to be given the higher of the two wages.
Overtime
Overtime goes into effect after an individual works over 40 hours in a regular pay period of 168 hours (seven consecutive 24-hour periods). The rate of overtime may not be any less than one and a half times the normal hourly wage, although it is possible for the company to pay more than this, if it so chooses. There is also no limit to the number of hours an individual over the age of 16 is able to work, although the FLSA does not require companies to pay overtime for working on holidays or weekends.
Paid Hours
The FLSA defines hours worked as time a business or employer requires an employee to be on premises. This means, if the individual is required to show up, then you must receive compensation for it. If you are called in for a meeting, you must be paid for it. If you are not, you have a case against your employer and need to take action.
Recordkeeping
Recordkeeping is important for the FLSA. All employers must openly display an official poster that outlines the FLSA requirements. This way, workers will know their rights and what the employers need to be held accountable for.
Child Labor
Child labor is prohibited in many sectors, although there are some opportunities for minors in certain regulations. Individuals under the age of 16 but older than 12 may receive a work permit from their school and perform certain tasks, although it does vary, depending on the required task.
Receiving Workers Compensation
The major issues occur if the employer does not provide compensation for work related injuries. If the injury occurred on the job, it is up to the employer to either pay for the medical attention and time away from work up front, or to pay back the medical bills once it comes through. However, when this does not occur it is important to contact a Florida personal injury lawyer. Knowing the rules behind the FLSA is the first step in protecting yourself. However, if your place of work still does not assist you or is going completely against federal regulations and the rules set up by the FLSA, then you need to bring in a professional for assistance. If the situation occurs in Gainesville, you can obtain a personal injury lawyer for the situation and move on from there.
Contact Insurance
Chances are your employer is not contacting the insurance company as it does not want to see rates increase due to the injury. However, in order for you to receive payment for the money you spent on medical bills and being away from work, you need to ensure the workers' compensation insurance is notified. A personal injury lawyer is able to make this call for you. Often times the insurance company is going to ask specified questions you either will not know or simply don't have access to. You also might need the help of the Florida personal injury lawyer if you are not receiving the correct amount of money. While your medical procedures or other expenses from being away from work all add up to one thing, the insurance company might try to pay you less. You should not have to pay for an injury you suffered due to being at work, and so knowing the rules and when to bring in the Gainesville personal injury lawyer is so important.
Illegal Firing
If you have been fired from your job, it is possible that the business may simply be using the injury as a reason to reduce the employee payroll. However, this does nothing but hurt you and your family. It is illegal to fire someone for being on leave unless the company has proof it had full intentions of firing you before the injury.
There are all sorts of issues that arise at the work place. Ranging from injuries to employers simply not paying you what you deserve, you never really know what might happen. Due to this though, it is important for you to know the ins and outs of the FLSA and determine when it is right to make a move and bring in a professional lawyer. Many individuals are actually intimidated by the experience of meeting a lawyer for the first time, but there is no reason why you should have this feeling. A lawyer is here to help you both reclaim the money that is rightfully yours, and to protect the other employees in order to ensure the incident never happens again. If you are injured or simply asked to work time you are not receiving financial compensation for, it is important to be aware of how to stop the situation from occurring. Often times what you need is a personal injury lawyer.
With Steven A. Bagen & Associates, we work to protect you and your family. If you need a personal injury lawyer, call us today or stop by our office. We are located on 23rd Street in Gainesville next to the Florida Highway Patrol office.