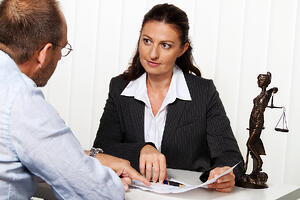 When you've been in an accident, or found yourself in a situation where another individual has caused harm, the matter can seem clear cut. Another person caused your injuries or injured someone you care for, and the law should support your claims. Unfortunately, pursuing a claim for these injuries often isn't so simple.
A personal injury attorney is your most powerful ally in these cases. These professionals have the training and experience needed to navigate the sometimes obscure legal procedures surrounding personal injury cases. If you've considered representing yourself in a proceeding, take a look at these ways a personal injury attorney can help you. It may surprise you how much work goes into preparing a successful case!
1. A personal injury lawyer is familiar with important deadlines.
Every jurisdiction has different procedures regarding legal proceedings. These rules include deadlines which govern the time frame in which you can serve the other party and the statute of limitations after which you can't file your claim. Cases filed after the statute of limitations runs out can be dismissed and courts don't give additional latitude for those representing themselves.
A personal injury attorney will have the knowledge of all important deadlines as they pertain to a case. He or she can help you ensure your claims are filed on time, and all processes are observed from start to finish. With the complexity of today's court systems, it's essential to work with a person who can help you do what you need, when you need to do it.
2. Personal injury lawyers have experience dealing with the other party.
If you found yourself faced with a legal matter brought against you, you would likely hire a lawyer to defend you right away. The same holds true for the other party in your personal injury case. A wise defendant will retain legal counsel and if you represent yourself, you will need to face an experienced attorney to make your case.
Your claims deserve a fair hearing. Hiring legal counsel to present them boosts your chances to collect the settlement you need. An attorney will know what tactics the other party's representation may use, and what procedures they'll draw on to prevent you from winning a monetary award.
3. A personal injury lawyer can prevent your case from being removed to another court.
State courts hold a number of advantages for personal injury cases. Jury selection often comes from a smaller pool of individuals, and these more local jurors can have a greater degree of sympathy for personal injury claims. State courts adhere to state legal procedures, which federal attorneys may have less familiarity with. Federal courts are seen as friendlier to defendants and as awarding lesser amounts in damages.
Most people who represent themselves have difficulty navigating this part of the legal system. A trained lawyer can help you keep your case in the state courts. Conversely, he or she can also tell you if you would benefit from having your case moved to another venue.
4. Personal injury lawyers understand what you need to prove in court.
In essence, it appears personal injury cases are about showing you were hurt, and how those injuries have impacted your life. In practice, there's far more you need to bring your case to a successful conclusion. These details may not occur to you until it's too late.
An attorney can help you admit any evidence you collected, and tell you if that evidence will bolster or hinder your case. He or she can help you maximize the impact of your testimony to make it as effective as possible. Lawyers can also assist with locating expert witnesses to strengthen your proof.
5. A personal injury lawyer will help you negotiate a fair settlement.
Trials involve a great deal of resource, time, and stress. This long wait and hefty dose of worry may not even come to a successful end, depending on the complex variety of factors involved in any legal proceeding. You can spend months on your case, only to find an unsympathetic judge or jury hearing it. Settlements before trial mean you can avoid this uncertainty, as well as all the time spent ushering a case from its first motion to the final verdict.
Experienced attorneys have a big-picture view of your case's chances of success. They will know the precedents surrounding similar cases and the verdicts they received. Attorneys will be able to assess the evidence on both sides of the case, to determine weaknesses in both the prosecution and defense. A lawyer conversant with personal injury law can also evaluate the other party's insurance coverage and the financial resources they have for paying any damages leveled against them.
Personal injury cases can appear deceptively when plaintiffs think about bringing them to court. Many people who choose to represent themselves later regret the decision, as obscure rules and mounting deadlines accumulate over time. A personal injury attorney can help make sense of the legal codes, and shepherd your case toward the damages you're hoping for.
If you've been injured, and you'd like more information on how an attorney can assist you, contact the Steven A. Bagen Law Firm today. Let our years of experience give you the best advantage for your personal injury claim. We have offices in Ocala and Gainesville, Florida.