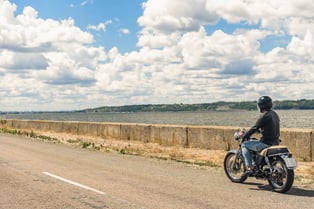 The weather is warming up and bikers are starting to hit the road; Motorcycle Safety Awareness Month is rapidly approaching.
In gearing up for Motorcycle Safety Awareness Month in May, many in the motorcycle community have dubbed April 2017 Motorcycle Helmet Awareness Month, and, as our team is very active in the motorcycle community, we at Steven A. Bagen & Associates felt it was imperative that we share the following important information:
A recent study revealed that Florida is number one in the nation for motorcycle crash deaths. Furthermore, the study noted that motorcycles are involved in a disproportionate number of fatalities; although motorcycles only account for 3 percent of all registered vehicles, they account for 20 percent of vehicle fatalities.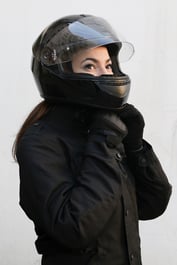 The study concluded that the leading causes of death on motorcycles include impaired driving, speeding, and not wearing a helmet, so Motorcycle Helmet Awareness Month couldn't be more pertinent.

The good news is that overall helmet usership has increased by 4.6 percent. If we keep spreading awareness about the importance of DOT-compliant helmets—particularly in Florida which doesn't have a mandatory helmet law—we can hopefully increase that number and reduce the amount of tragic motorcycle accidents.

Simply wearing a helmet is a crucial step one. Step two, maintaining the helmet you wear, is just as important. Some tips to maximize helmet performance:
Component aging can deteriorate your helmet's protective qualities, so manufacturers recommend

replacing your helmet every 3-5 years

depending on usage.

If your helmet has been

dropped or

suffered any sort of impact

, it's effectiveness is compromised and you should

replace it immediately

.

Numerous things can affect

helmet wear and tear

, including

exposure to UV rays and excessive heat

(something we Floridians are

very

familiar with), cleaning fluids, and even exhaust fumes.
At Steven A. Bagen & Associates, we cherish our vibrant community. The last thing we want to see is more fatalities on the road. We aim to educate as many people as possible about the dangers of disregarding a helmet by arming you with facts and relevant safety tips.

Share this blog and help us spread awareness about the importance of helmet use. Together we can work toward putting an end to preventable motorcyclist death.